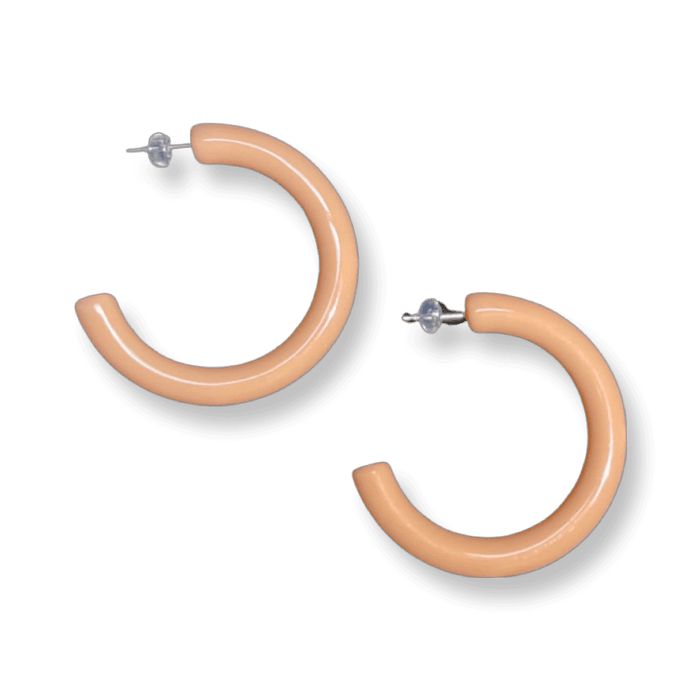 Large Hoop Earrings
Original price
$90.00
-
Original price
$90.00
Introducing our stunning collection of vibrant and chic hoop earrings, meticulously crafted from high-quality acrylic/resin to elevate your style game. These large hoop earrings are designed with fashion-forward women in mind who crave a unique and eye-catching accessory. Available in a variety of rich colors including jet black, warm brown, refreshing mint green, charming powder blue, and pristine crystal clear, you can effortlessly match them with any outfit.
These exquisite hoop earrings not only make a bold statement but also bring a touch of elegance to your daily ensemble. Whether it's a casual day at work or a glitzy night out, our hoop earrings are a must-have for all style-conscious women seeking a versatile and timeless piece. The acrylic/resin construction ensures durability and lightweight comfort, allowing you to wear them all day without any discomfort.
By choosing our fabulous hoop earrings, you'll not only look fashionable, but you'll also feel confident in a high-quality product that's made to last. These earrings make an excellent gift for any stylish woman in your life or the perfect addition to your personal jewelry collection. Explore the vibrant world of our acrylic/resin hoop earrings and make a statement wherever you go.