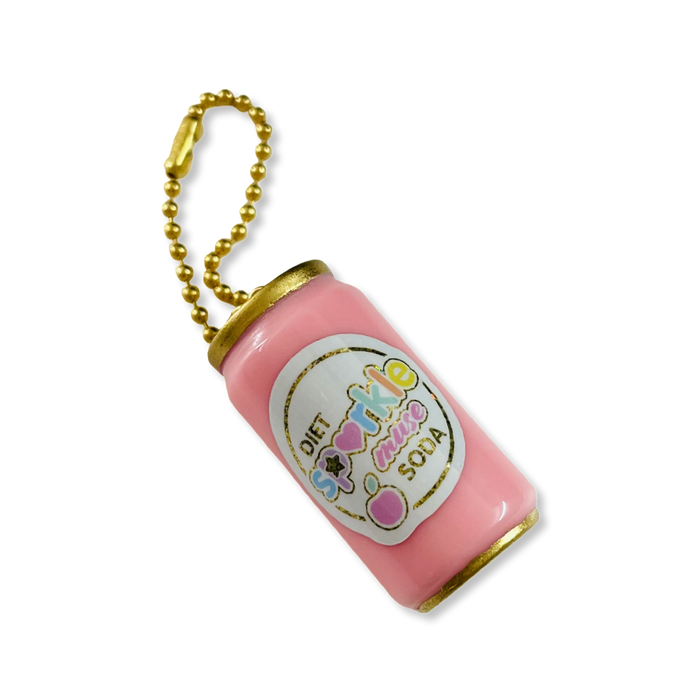 Diet Sparklemuse Soda Can Keychain Charm
Original price
$65.00
-
Original price
$65.00
Introducing our adorable pink diet soda can keychain charm, the perfect accessory for any soda enthusiast or anyone looking to add a pop of color to their keys or bags. This cute and compact charm is crafted with high-quality materials to ensure long-lasting durability and features a realistic replica of a popular diet soda can, complete with a pull-tab and our recognizable Sparklemuse logo.
Not only does this keychain charm serve as a fun and stylish accessory, but it also promotes healthy habits with its diet soda design. Whether you're a fitness fanatic or simply trying to cut back on sugary drinks, this charm serves as a constant reminder of your commitment to a healthier lifestyle.
Measuring at just the right size, this charming keychain is easy to attach to your keys, backpack, or purse and will surely catch the eye of anyone around you. With its vibrant pink color, it's a perfect addition to your collection of charms and will make a thoughtful gift for your friends and family.
Get ready to add a touch of fun and a little bit of healthy inspiration to your daily routine with our pink diet soda can keychain charm.